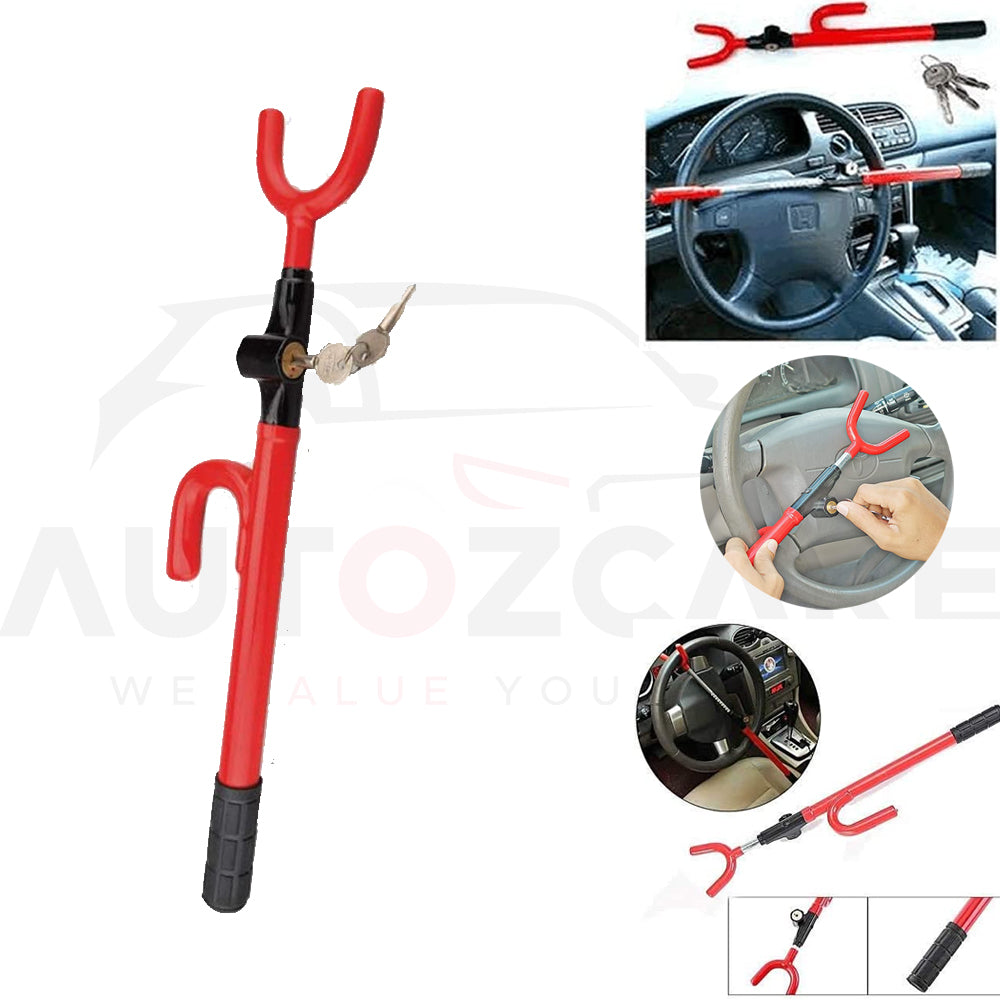 Anti Theft High Security Steering Wheel | Lock Car Crook Locks New
Anti Theft High Security Steering Wheel Lock Car Crook Locks New
The Wildcat Prolock SS is an anti-theft device which easily locks onto your steering wheel for added security. The Prolock consists of a high security brass barrel lock and a unique cross key. . The red vinyl coating makes the lock a highly visible deterrent to thieves.
 Features
It is a highly visible deterant - a potential thief will see the Prolock SS, and think twice before attempting to break into your vehicle.
It is the 'Quiet Defender'. No false alarms.
Prolock SS is easy to use. It can be fitted in seconds.
Vinyl coated hooks protect your steering wheel.
Up to $1000 guaranteed rebate. Conditions apply.
Specifications
Extra security for car
High quality
Material:
Steel and aluminum alloy
Lock core: Copper Packing 
Includes: