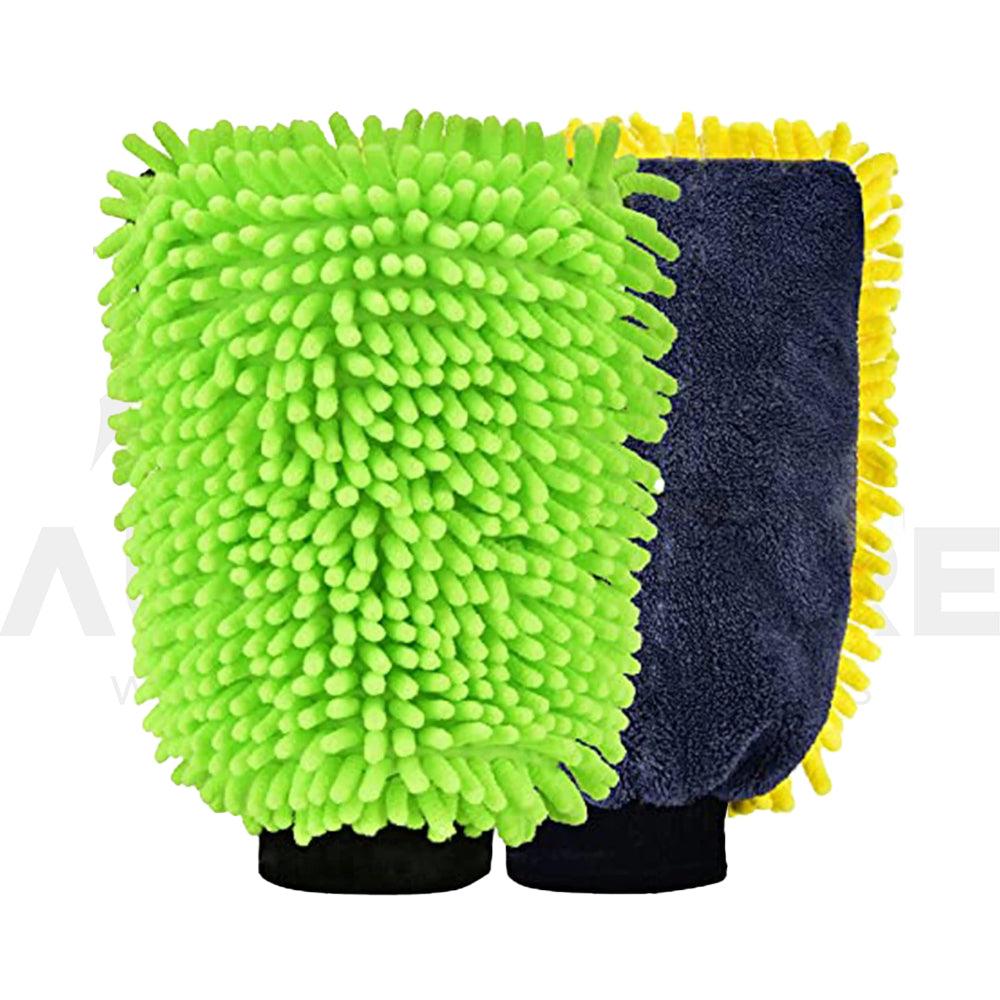 AutozCare Double Sided Wash Mitt (Pack Of 2)
Specifications:
It is a double-sided microfiber towel suitable for cars exterior, mirrors, windows
Gives you excellent grip to remove the toughest of grease stains or wax residuals
Easy to uses and clean
Removes any kind of spots and stains from rainwater to dust and grime
The maximum absorbing mechanism on both sides
Your car needs all the love and cares you can provide in your budget, and this AutozCare Double Sided Wash Mitt Pack Of is just what you need. AutozCare Double-Sided Wash Mitt Pack Of 2 cleans your car with the safest softest touch you can afford to buy. The microfiber material is so soft that it cleans your car gently while leaving no scratches and marks behind on your car detailing. It can clean even the toughest of stains, oil residues, grime, and dirt in a matter of seconds. Normal cotton rags might leave scratched and marks on the precious exterior of your car hence microfibers especially designed to clean your car with care are more suitable for you.
Includes
2 x AutozCare Double Sided Wash Mitt    
3-4 business days' delivery with 100% cash refund upon product return.