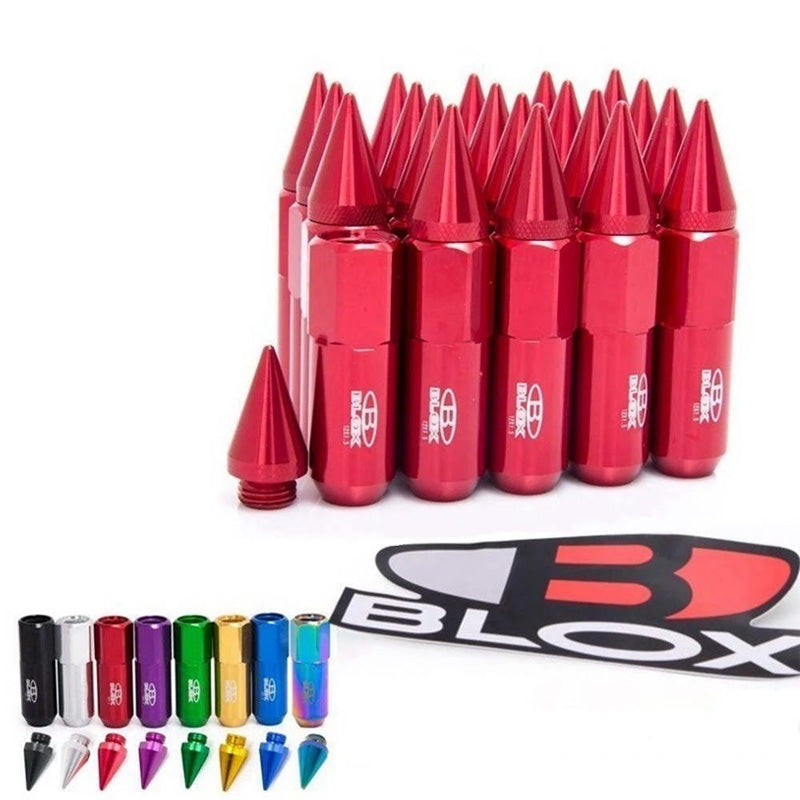 BLOX Spikes Lug Nuts / Wheel Nuts / Wheel Screws
A lug nut is a nut with one rounded or conical (tapered) end, used on steel and most aluminum wheels.
A set of lug nuts are typically used to secure a wheel to threaded wheel studs and thereby to a vehicle's axles.
Aluminum Alloy.
Open end tuner style lug nuts.
Racing Wheel Nuts/Wheel Screws/Lug Nuts.
Easy application.
Package Includes:
1 X Camcorder
1 X USB Data Cable
1 X Bracket
1 X Instruction