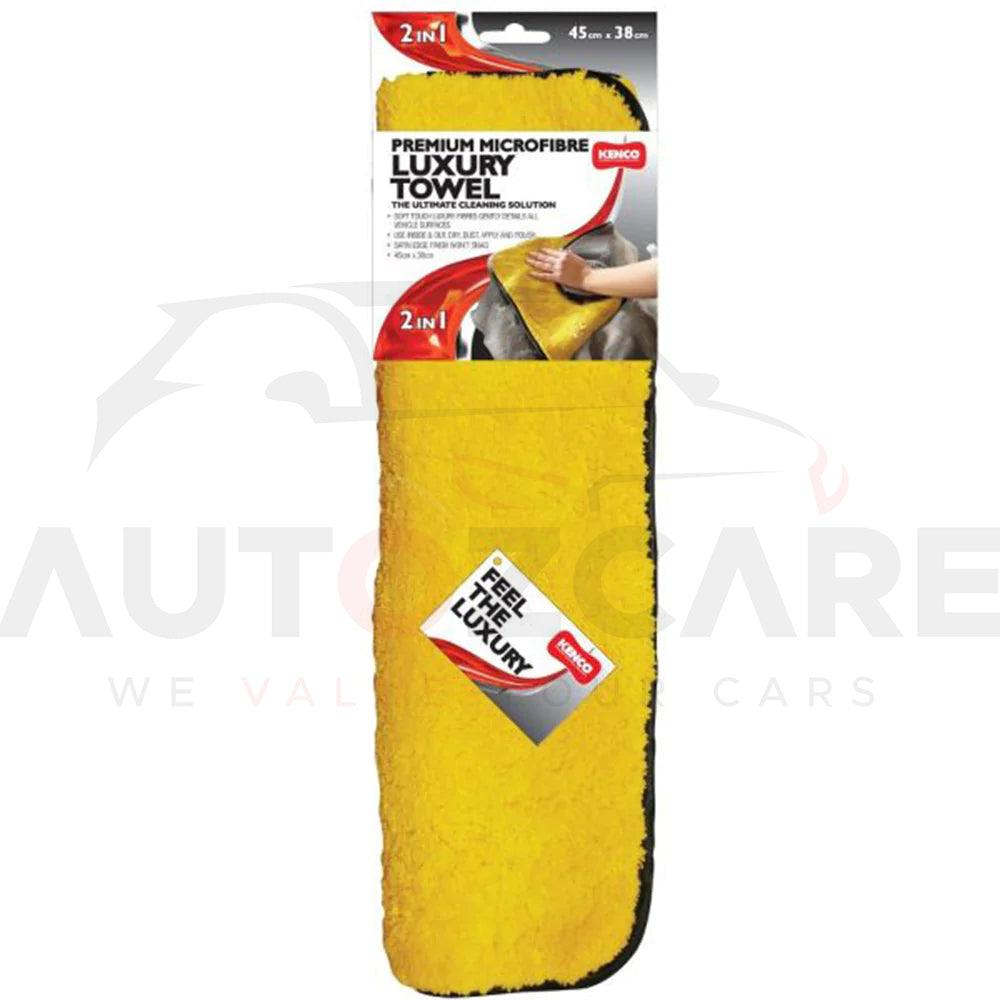 Kenco Luxury Towel
Specification:
Has full double-sided rounded edges
Gently cleans your car
Cleans all types of dirt and grime             
Can be used for interior as well as exterior cleaning
The stain edge towel is designed in such a way that it will never get snagged in anything sharp. It can be used for cleaning any kind of surface like plastic, PVC leather, vinyl and so much more. The fibers are gentle and will never leave scratched or mark behind on your card detailing whether exterior or interior like common cotton rags. It can retain all the dust, greasy and oily residues, and polish and wax leftovers quite efficiently. It is easy to clean and handle.
Includes:             
1 x Kenco Luxury Towel
3-4 business days' delivery and 100% refund upon return guaranteed.