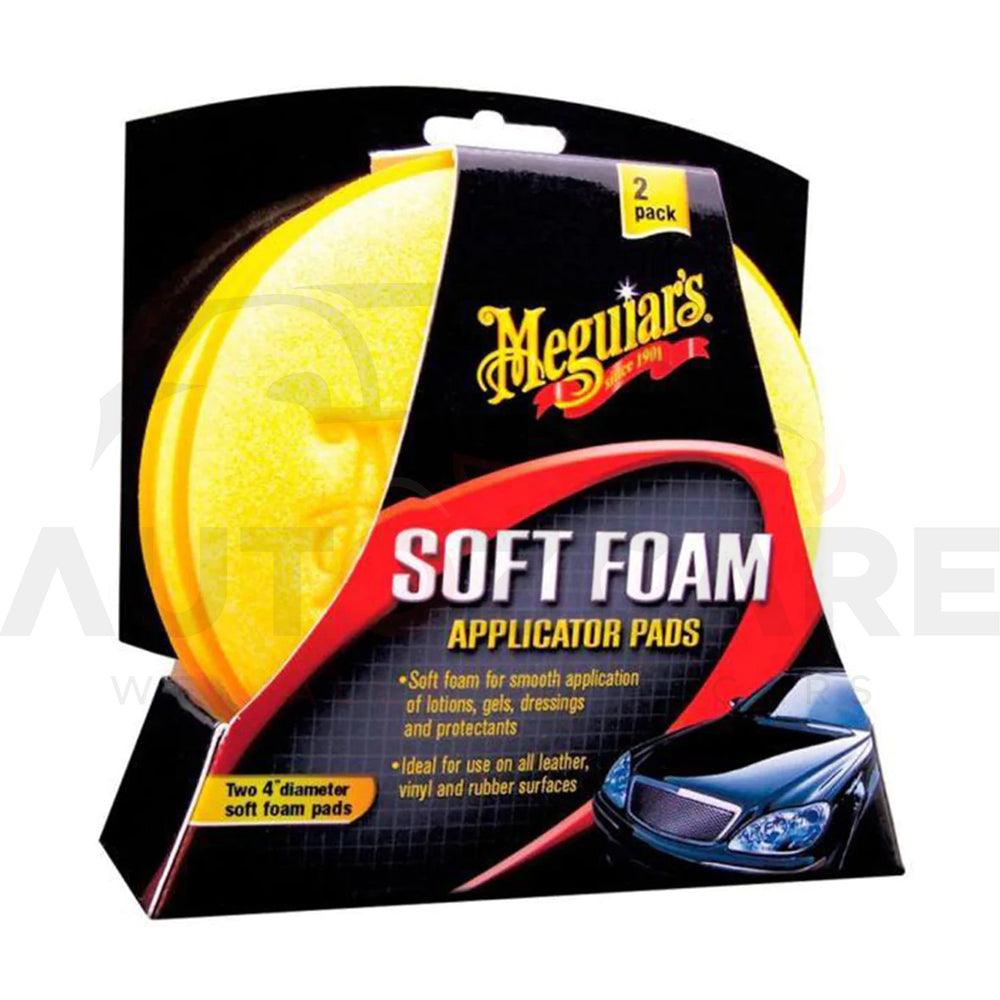 Meguiars Foam Applicator Pad
Specification:
Two-sided round sponge
High-quality sponge 
Soft and easy to handle with easy grip
Suitable for all exterior detailing
The Meguiars Foam Applicator Pad is a good quality sponge that offers you 2 pads in one packet! Not just that it also saves your money as well as time with 2 pads in one pack. It is soft and easy to handle and does not leave scratches and marks behind on our car detailing. It is a yellow sponge that is suitable for all kinds of detailing like wax, polishing, tire dressing, trim dressing and so much more. It can be used for interior and exterior as well. The Foam Applicator Pad spreads the product on your car evenly without wasting it. It is both durable and has many uses beyond car detailing as well. It gives your car its new shiny showroom look back.
Includes                                            
2 x Meguiars  Foam Applicator Pad
3-4 business days' delivery with 100% refund guaranteed upon return.