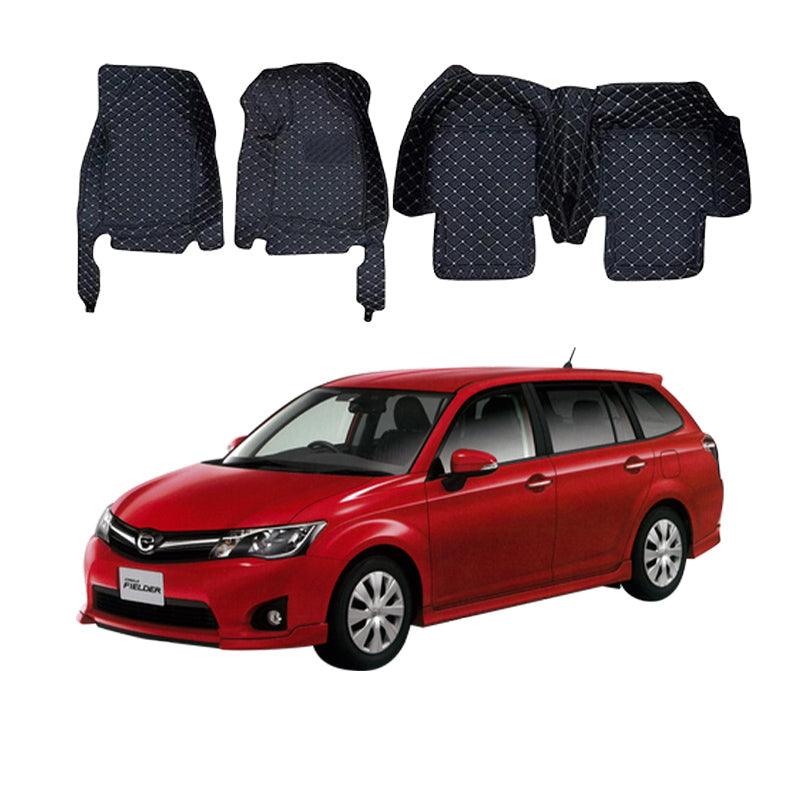 Toyota Fielder 7D Floor Mats - Model 2012-2018 Fielder Best Floor Mats | Fielder 7D | Fielder Mat | Mix Thread
Our feet remain in the car for most of the time. Dust and other debris from the outside can pollute your car. 
The car's interior should neat and clean for a better driving experience. Car floor matting in flat style is easily adjustable. 7d mats for car. 7d floor mats Pakistan.
Floor mats are particularly made for the protection of original carpets from dust and stains. Give extra protection to your car's flooring.
7d Floor Mats made of high-quality fabric give more innovative attention to your car's interior.
The mat set has 5 layers of protection for your car's floor and interior:


The anti-slip bottom – helps the carpet adhere firmly to the floor 

XPE plastic coating – helps increase durability, smoothness for the product
Synthetic non-woven fabric – helps to increase smoothness and heat compression

High density foam layer – helps carpets to have high elasticity, increasing sound insulation


High-grade raxine on top – scratch-resistant, fire resistance, stain repellent, shock and sound absorbe

Long Life.
Easy wash.
100% Nonslip Latex technology.
3pcs fitting for SUV and double cabin.
Buy 7D Floor Mats online at AutozCare.com