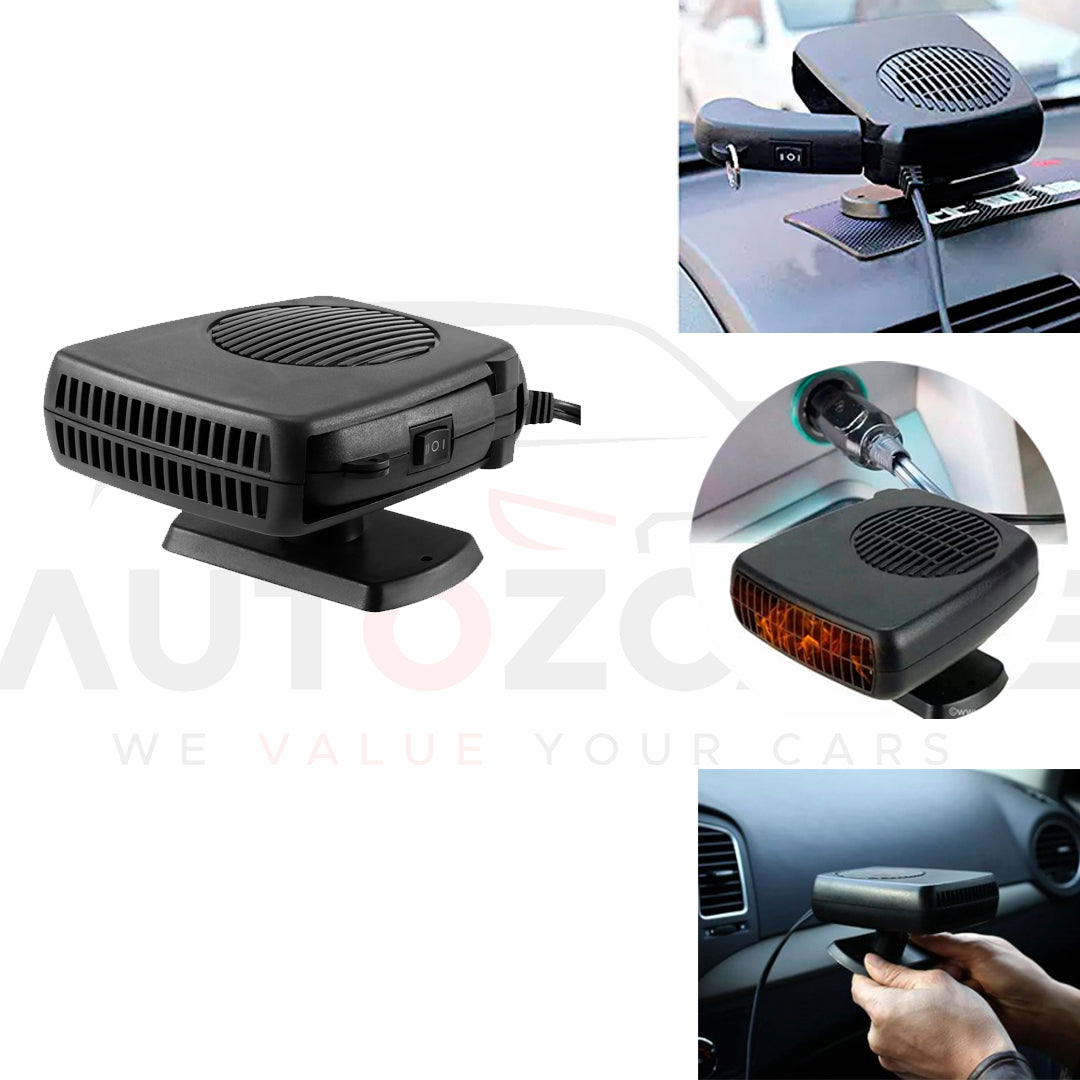 Universal Portable Car Heater | 2 in 1 Fan + Heater
Universal Portable Car Heater 
12V Portable Car Heater 
This can be used as windshield defroster it has dual functions designed to defrosting and defogging windshield in cold winter

Features:
Powered by cigarette lighter plug, quickly heat the air in your car helpful to defrost your car windshield that blocking your view.

Keeps you warm in the winter.
Can be place at dashboard with double tape included in package
Includes:   
1 x Universal Portable Car Heater 
2-3 business delivery with 100% refund guaranteed.